conquer the bridge
run info
Monday September 4, 2023
7:00 am
San Pedro/Port of Los Angeles
Vincent Thomas Bridge
Harbor Blvd
Port of Los Angeles
San Pedro, CA
Southern California's biggest Labor Day Race!The race Course will Start and Finish at 5th. and Harbor Blvd.
The course will include 2 trips OVER the amazing Vincent Thomas Bridge
Run Info
Packet Pickup
Parking
Course Map
Finishers Medal
Merchandise
Run Info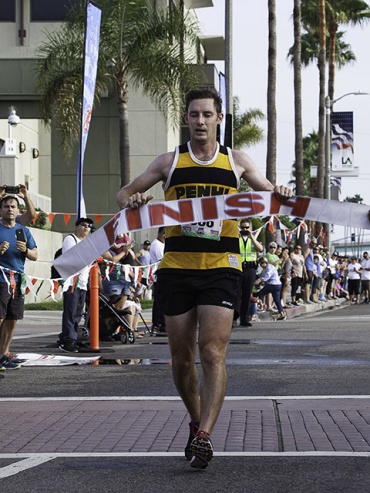 Online Registration closes August 31 for individuals and August 28 for teams
All merchandise including official race tee shirt will be available for sale during our three day packet pickup at Road Runner Sports in Torrance and at the race while supplies last
There are NO refunds for this event
IMPORTANT NOTE:  Per order of Cal Trans no backpacks, bicycles, strollers, pets, skateboards etc. are allowed on the bridge and we are unable to hold items for you at the stage. However, you are allowed to wear a fanny pack, camel pack, or a small drawstring backpack. Water and bathrooms will be provided.
Photo: © Reidar Schopp, All Rights Reserved
Packet Pickup
Parking
Course Map
Finishers Medal
Merchandise
L.A.P.D. Harbor Area Cadets:
Conquer The Bridge is pleased to announce that the L.A.P.D. Harbor Area Cadet Program, will be once again receiving a portion of the race proceeds generated from the Conquer the Bridge Race. The Cadet Program supports youth programs in the San Pedro-Harbor area of Los Angeles.